Effective and rapid cleaning on farms using a high-pressure cleaner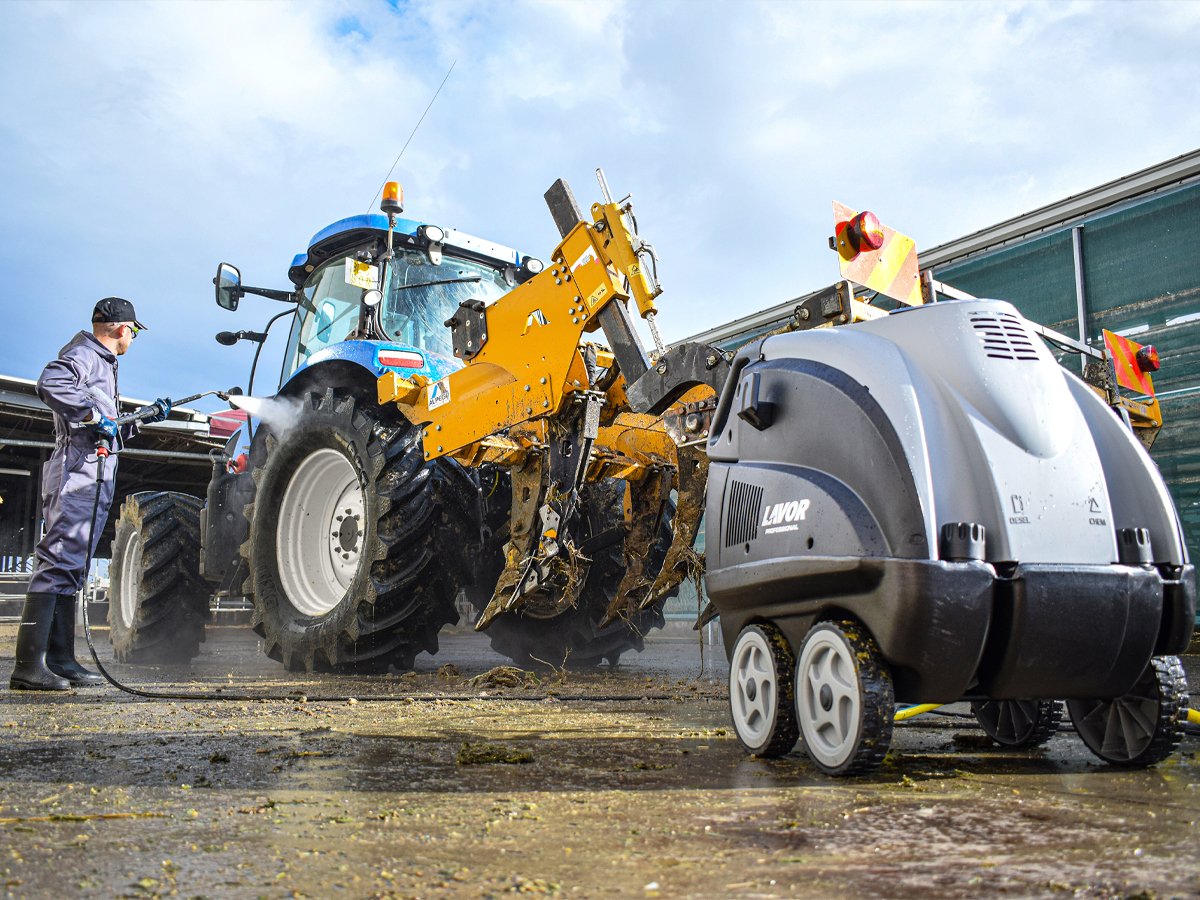 On farms, cleanliness and hygiene are very important considerations. Scraping, sweeping, mopping, sanitising, or using brooms and shovels, is a task that is neither easy nor quick, that eats up a lot of
time in a working day, often without achieving optimum results.
A professional high-pressure cleaner has now become a must-have on any farm, replacing the many traditionally used tools with a single package.
Why use a high-pressure cleaner on a farm?
In traditional sectors such as agriculture and animal husbandry, the support of new technologies has simplified labour. In fields, specialised machines speed up agricultural processes; on farms, animals can be monitored and cared for easily and in safety; automated greenhouses assist production cycles throughout the year, preventing stoppage and financial loss.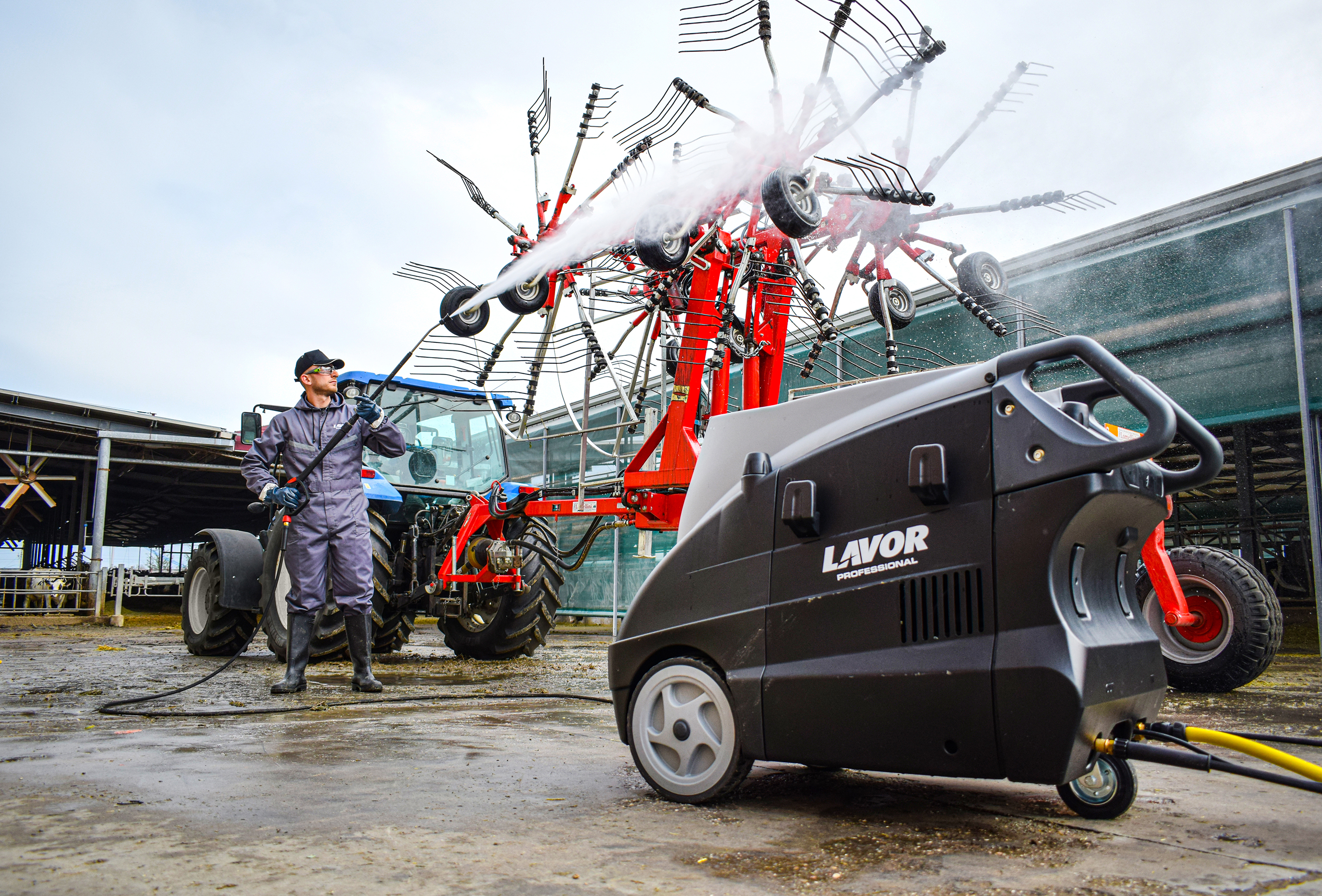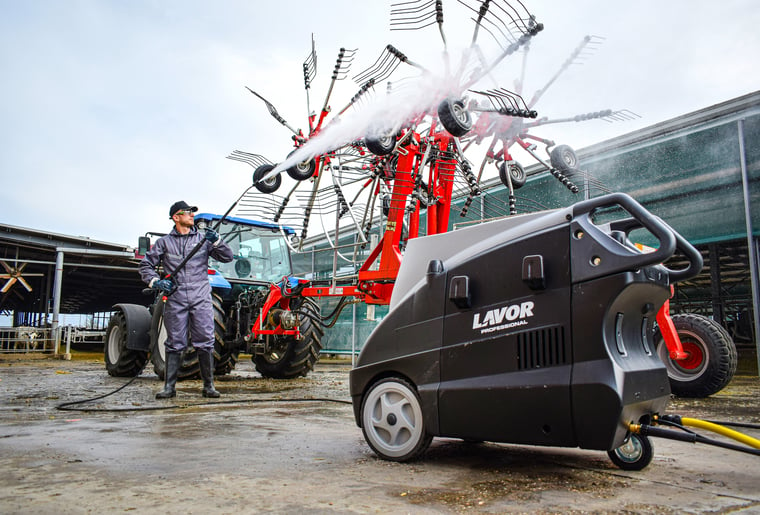 In all these very diverse settings, all environments must be kept clean and hygienic at all times. On the one hand, it is essential to meet and guarantee high standards of quality; on the other hand, it simplifies the work required to fall within the parameters required by law on agriculture and animal husbandry. Cleaning, however, is not always easy, especially if it needs to be done repeatedly even on the same day, but with a high-pressure cleaner this process becomes quick and easy.
The wide range of models makes it possible to choose the one that best suits your needs in terms of flow rate, pressure, power and size, as well as evaluate the ideal model for you. Professional high-pressure cleaners are divided into:
Hot-water high-pressure cleaners and cold-water cleaners are particularly suitable for removing grease or manure. Here, the water pressure/flow rate is assisted by high temperatures that dissolves organic materials, removing them from surfaces;

Cold-water high-pressure cleaners are ideal for cleaning tools and sanitising all types of surfaces by the addition of foaming or alkaline detergents.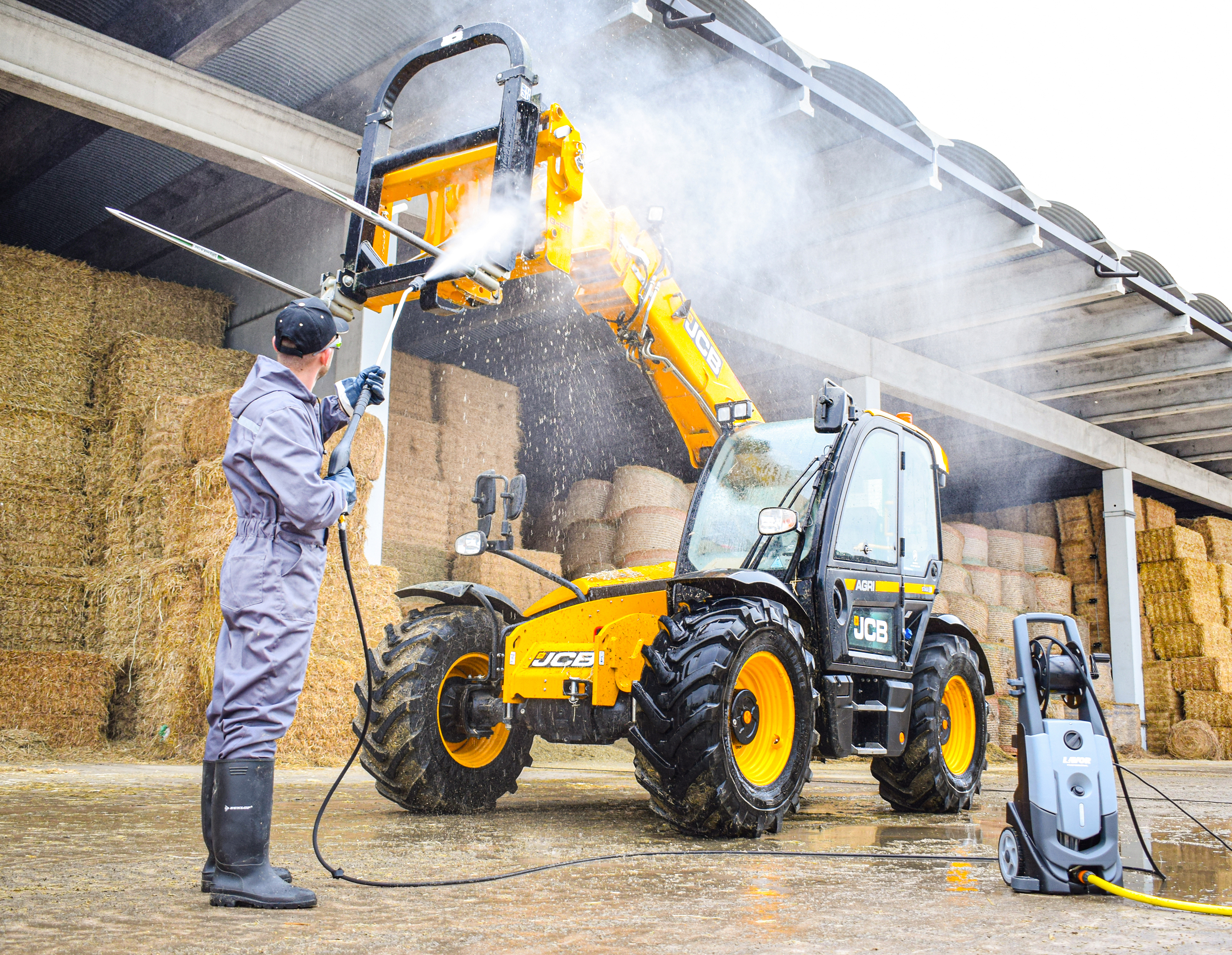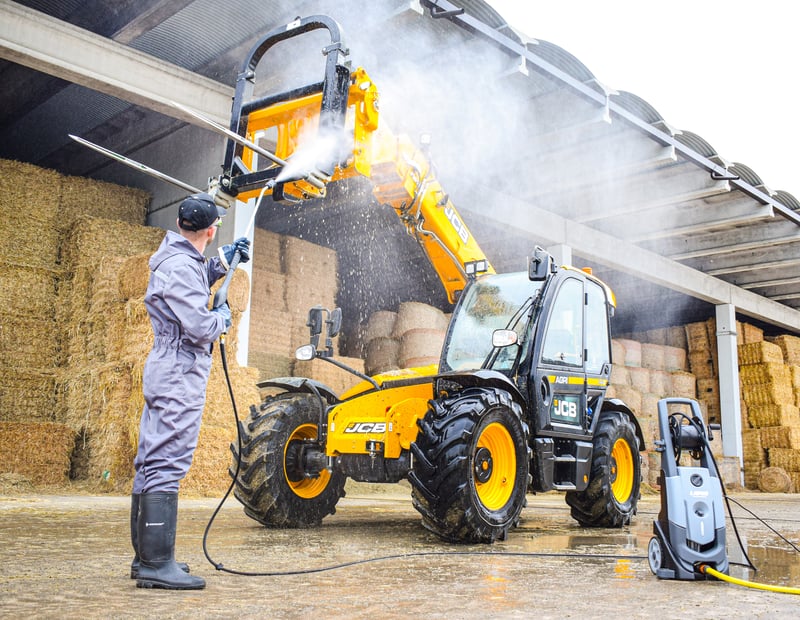 High-pressure cleaners are suitable for all sectors, assisting in the cleaning of stables, chicken coops, dairies, tools, agricultural vehicles and storage areas. With its lances, nozzles and many compatible accessories, it easily reaches even the most hostile areas, and always guarantees deep, thorough cleaning.
Benefits of high-pressure cleaners in animal husbandry
On livestock farms, it is essential to carry out deep cleaning inside pens and shelters to prevent proliferation of bacteria and parasites. Using a professional high-pressure cleaner allows the following:
Rapid cleaning of troughs before refilling, removing all residue and dirt;

Cleaning of pig stalls, removing mud and manure to provide a clean, safe environment where it will be more difficult to contract and transmit disease;

Sanitising of hatching environments and chick incubators on poultry farms;

Deep cleaning of the catchment areas of large cattle stalls, which are often clogged with straw and droppings.
A single solution can be used to meet a variety of needs, guaranteeing cleanliness in all types of farming.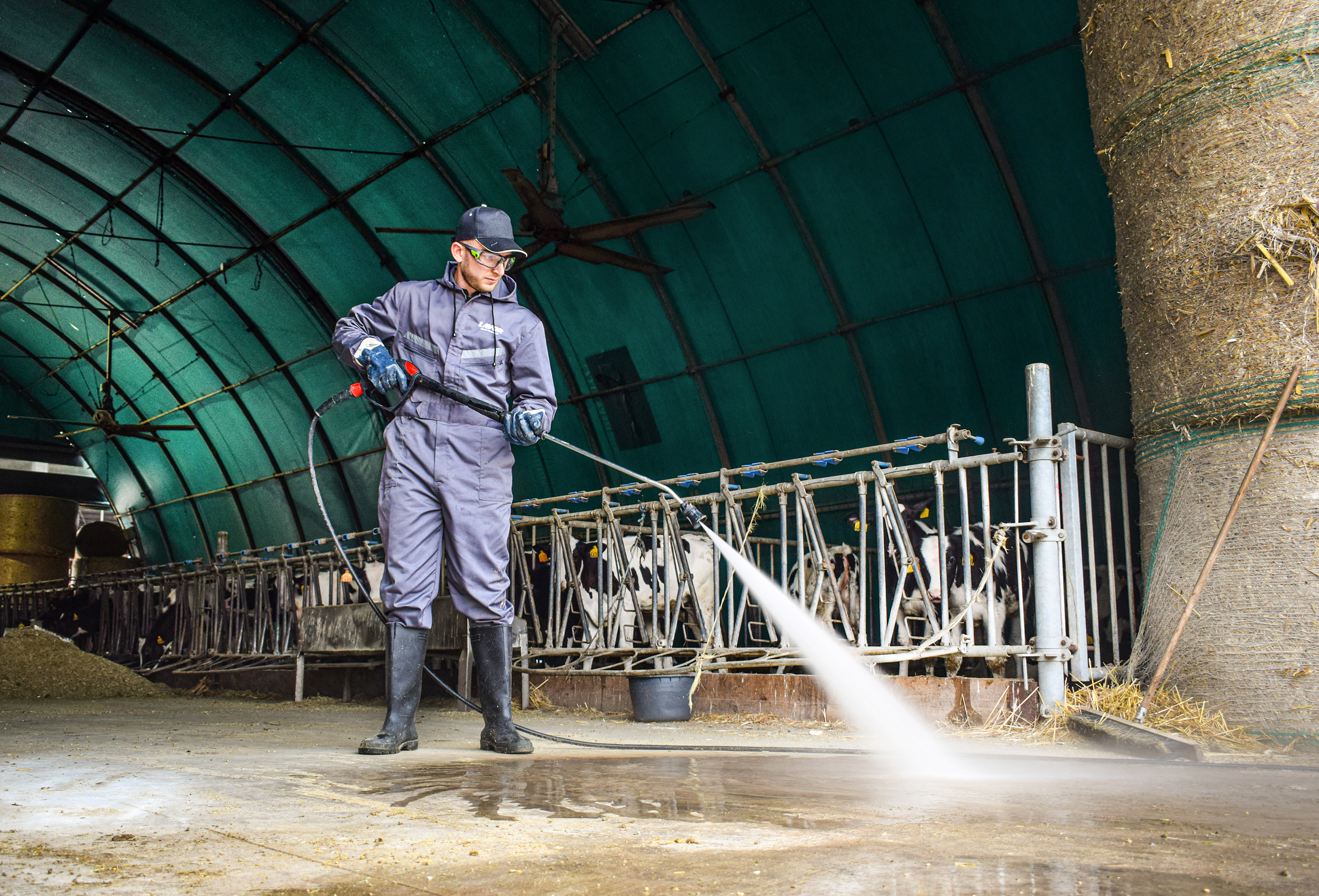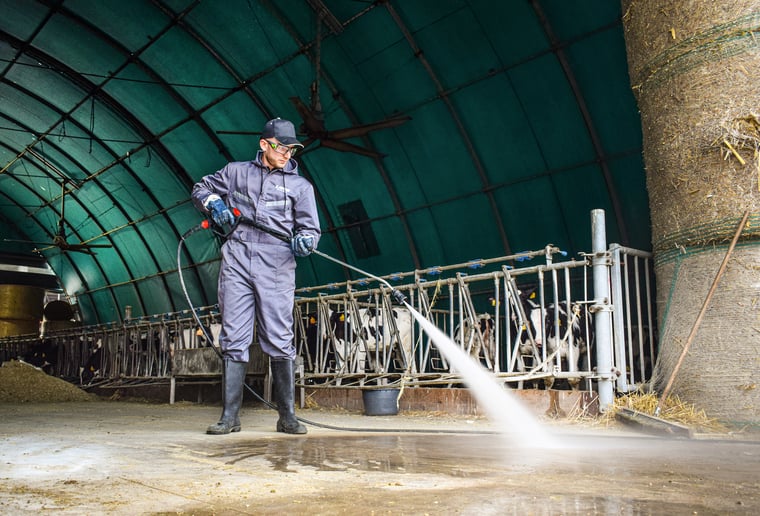 Benefits of high-pressure cleaners in dairies and cheese plants
Among all holdings, dairies and cheese factories are the ones that most have to comply with strict hygiene parameters. A professional high-pressure cleaner makes it possible to meet the required standards, working repeatedly and rapidly in all environments, such as the following:
Milking stalls, which require careful, continuous disinfection;

cheese production facilities, which must be sterile at all times.
This makes it possible to clean frequently and rapidly without disrupting a company's production cycle, providing consumers with consistently high-quality products and ensuring their safety.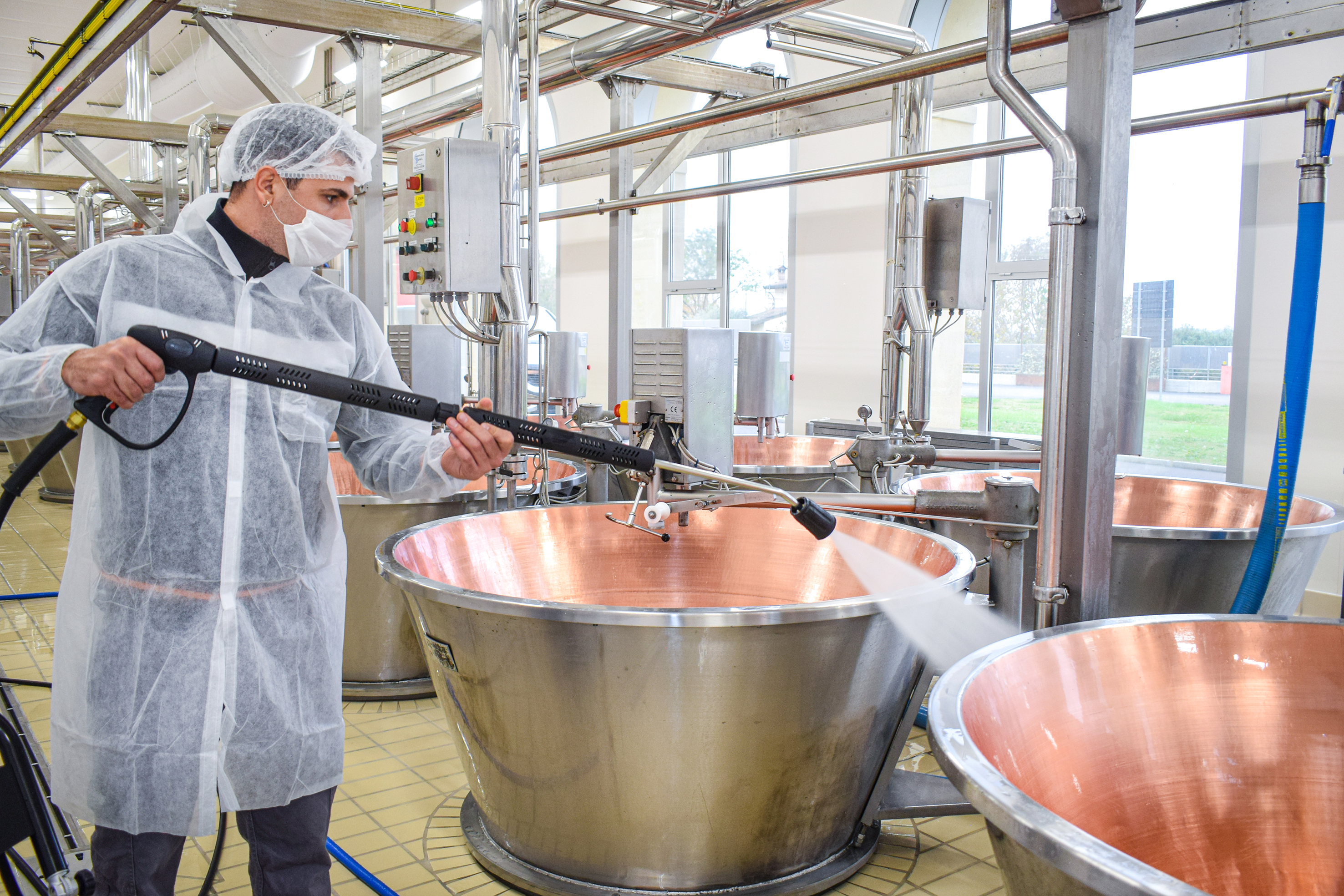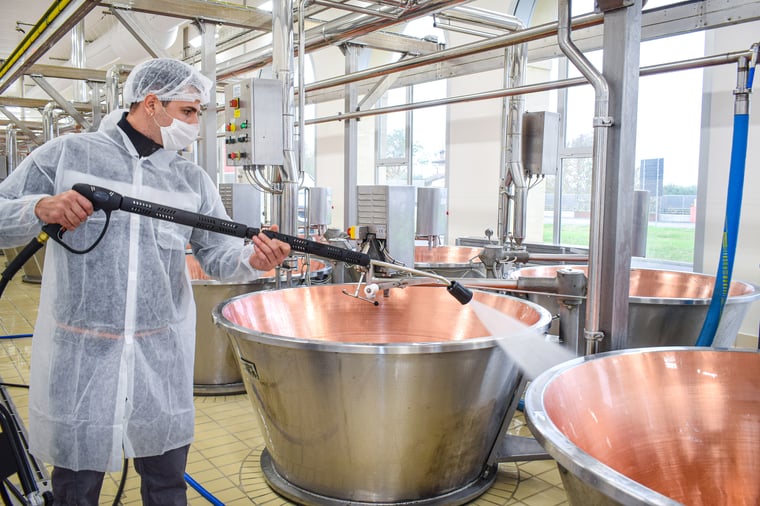 Benefits of high-pressure cleaners in agriculture and viticulture
Each day on farms machines and tools have to be used to sow, irrigate, move soil, harvest, transport, or clean up. To reduce breakdowns and limit repair costs, daily cleaning is essential, avoiding corrosion in the long term. With a high-pressure cleaner, cleaning is possible in a matter of minutes, even removing dirt that has settled in cracks and gears, by using lances and nozzles.
Similarly, in wineries, the high flow rates and high pressures of professional high-pressure cleaners effortlessly removes grape marc deposited in the bottoms of plants, barrels or casks. This makes it possible to prevent potential contamination and to avoid spoiling the lengthy, delicate wine production process.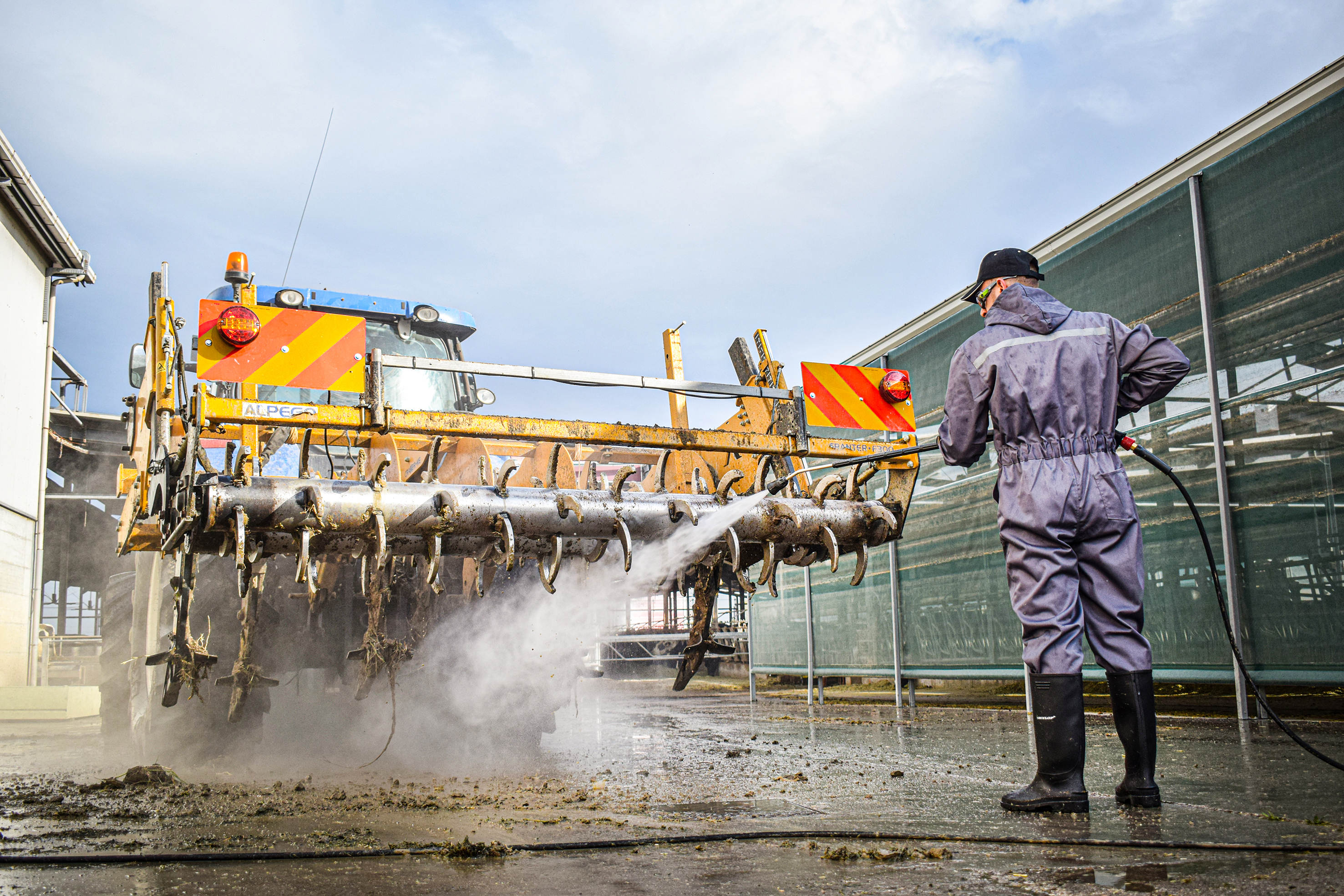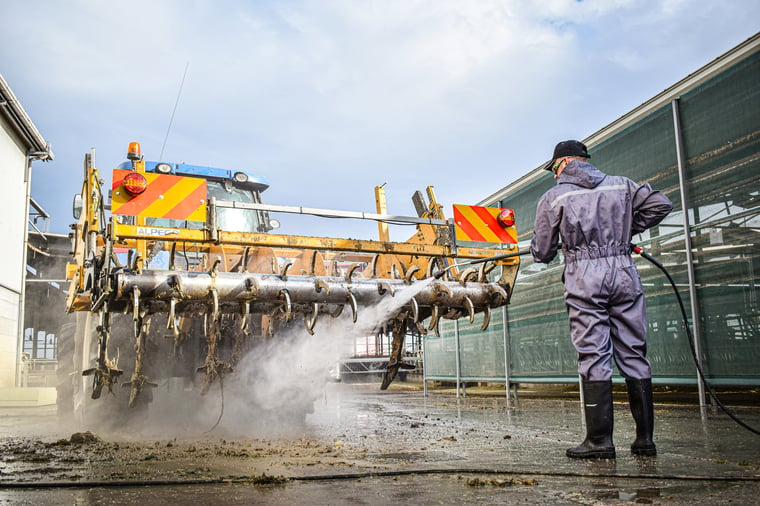 Speed up cleaning on farms with an HCR professional high-pressure cleaner
Professional cold-water high-pressure cleaners are an excellent option for farms. Suitable for all types of surfaces, they reliably remove dirt deposited in storage areas, on tools and agricultural vehicles.
A recommended model is the HCR high-pressure cleaner which, with its practical wheels can be easily transported anywhere. The sturdy, plain galvanised steel frame allows frequent handling without having to worry about potentially breaking plastic casings.

The main benefits of this high-pressure cleaner are the following:
The pump features a brass head which, as a result of being nickel-plated, ensures increased hardness and resistance to chemicals used in cleaning;

The 1450 rpm motor ensures a longer service life, even with frequent, repeated use;

The water-cooled induction motor (in three-phase models), lowers the operating temperatures of the mechanical parts, thus ensuring a longer service life.
With the included accessories, i.e., pistol, lance, high-pressure nozzle and 10-metre high-pressure hose, it is able to reach even the most hostile places, effectively tackling all types of dirt and cleans and sanitises in no time.
The ideal solution for any farm that wants to retain high production cycles, without compromising on quality or safety and minimise costs and labour time.